McEwan T, Hannah L. A clinical mnemonic to promote best practice in neonatal palate examination.
MIDIRS Midwifery Digest.
2015; 25:(3)373-375
Newborn and infant physical examination screening programme standards.London: PHE; 2016
Newborn and infant physical examination (NIPE) screening programme handbook.London: PHE; 2019
Best practice statement ~ May 2008. Routine examination of the newborn.Edinburgh: QIS; 2008
Palate examination: identification of cleft palate in the newborn.London: RCPCH; 2014
Best start: a five-year forward plan for maternity and neonatal care in Scotland.Edinburgh: Scottish Government; 2017
Woodfin KO, Johnson C, Parker R, Mikach C, Johnson M, McMullan SP. Use of a novel memory aid to educate perioperative team members on proper patient positioning technique.
AORN Journal.
2018; 107:(3)325-332
https://doi.org/10.1002/aorn.12075
The value of clinical mnemonics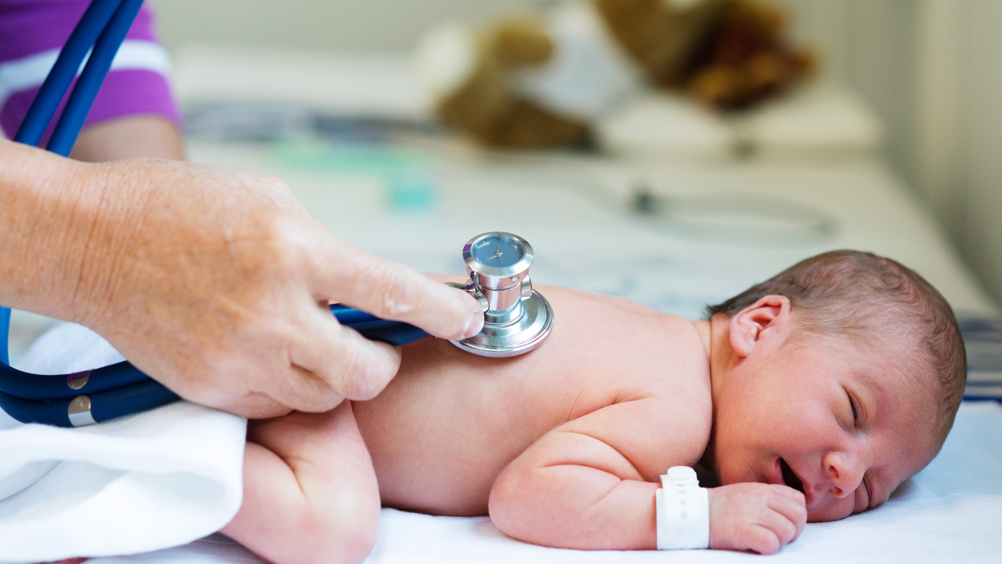 Abstract
Tom McEwan, midwifery lecturer and honorary advanced neonatal nurse practitioner, offers some aids for supporting staff and students to perform the newborn and infant physical examination
In the final article of my series exploring neonatal topics relevant to the midwife, I'd like to explore the newborn and infant physical examination (NIPE), and share some aids I have created to support health professionals and student midwives to undertake this screening examination.
National guidance suggests this examination should be conducted within the first 72 hours of life and then repeated at 6-8 weeks of age. However, the national standards for this examination only apply to the newborn screening as there is currently no mechanism to measure, monitor or report the quality of this examination when performed at 6-8 weeks (Public Health England [PHE], 2019). The specific screening elements of this examination relate to the heart, hips, eyes and testes but these are incorporated within a thorough and systematic assessment of the entire newborn or infant, including consideration of relevant history and any concerns raised by the parents or carer (PHE, 2016).
Register now to continue reading
Thank you for visiting British Journal of Midwifery and reading some of our peer-reviewed resources for midwives. To read more, please register today. You'll enjoy the following great benefits:
What's included
Limited access to our clinical or professional articles

New content and clinical newsletter updates each month