Latch-related nipple pain in breastfeeding women: the impact on breastfeeding outcomes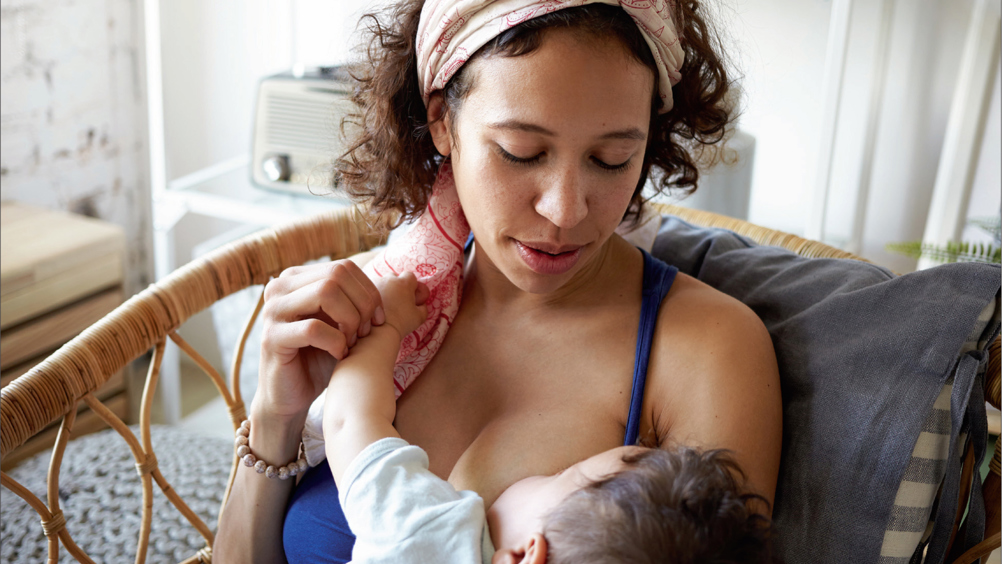 Most nipple soreness and tissue damage occurs during the early stages of breastfeeding
Abstract
Background
Nipple pain is a common issue experienced by breastfeeding mothers and if not resolved, can contribute to early cessation of breastfeeding.
Aims
To investigate mothers experiences of nipple pain, the solutions used to manage their issues, and the perceived impact on breastfeeding outcomes with particular focus on latch-related nipple pain with no clear underlying cause (LRNP).
Methods
Data was collected via an online survey of UK-based women (n=1084).
Findings
LRNP was the most common issue as experienced by 52% of mothers surveyed. Various solutions were utilised to try to manage LRNP. Use of Highly Purified Anhydrous (HPA) Lanolin to manage LRNP was associated with a substantial increase in breastfeeding duration (average 33.2 weeks compared to 26.5 weeks for those who didn't report using HPA Lanolin).
Discussion
HPA Lanolin is a key solution used by mothers in the management of latch-related nipple pain and one which they perceive as having a significant positive effect on the physical symptoms and pain associated with nipple trauma. Use of HPA Lanolin was also associated with a substantial increase in breastfeeding duration which ultimately aids women in meeting their personal breastfeeding goals and improves overall breastfeeding rates.
Breastfeeding rates in the UK remain some of the lowest in the world. The World Health Organization (2020) recommends exclusive breastfeeding for the first six months of an infant's life, followed by breastfeeding along with appropriate complementary foods up to two years of age or beyond. However, the last UK-wide infant feeding survey reported that exclusive breastfeeding rates declined from 81% to less than 25% by six weeks postpartum (IFF Research, 2013).
The reasons for premature discontinuation of breastfeeding are complex and varied at what is a highly emotive time in a new mother's life. Nipple soreness and pain are common challenges a new mother faces when establishing breastfeeding and are frequently cited as reasons for cessation of breastfeeding earlier than intended (Morland-Schultz and Hill, 2005; Dennis et al, 2014). Nipple pain is often attributed to suboptimal positioning and attachment of the infant (Righard, 1998; Kent et al, 2015). Other common causes relate to maternal or infant physiology eg flat or inverted nipples, infant ankyloglossia/palatal anomaly or underlying infection (L'Esperance, 1980; Snyder, 1997; Messner et al, 2000; Tait, 2000; Walker, 2008; Amir et al, 2013).
Register now to continue reading
Thank you for visiting British Journal of Midwifery and reading some of our peer-reviewed resources for midwives. To read more, please register today. You'll enjoy the following great benefits:
What's included
Limited access to our clinical or professional articles

New content and clinical newsletter updates each month