Neonatal palliative care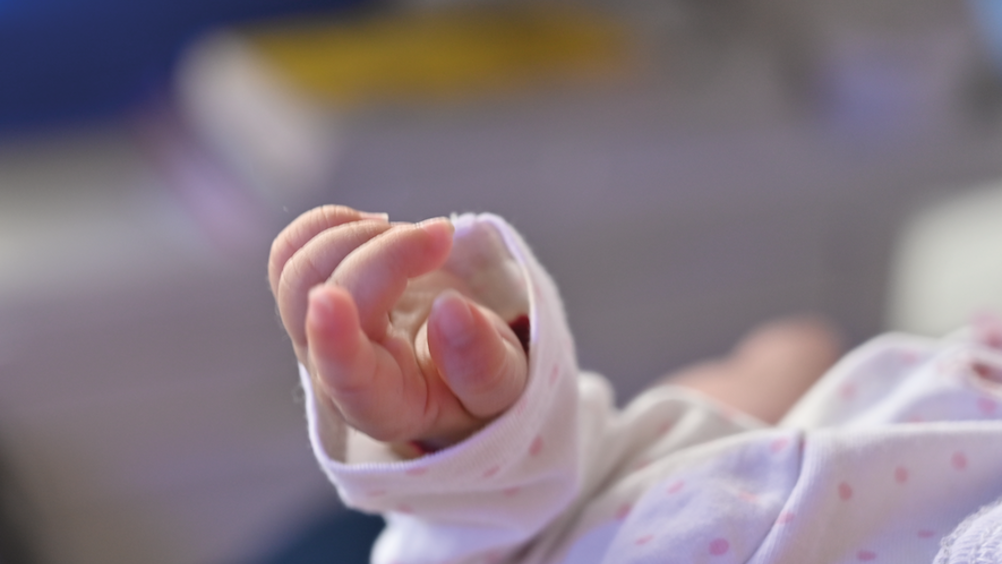 Abstract
This first-of-a-kind project rolls out across the UK, transforming neonatal palliative care and helping thousands of families
With pregnancy and the idea of bringing a new life into the world comes certain emotions a family experiences; joy, excitement, love. But on occasion, some families experience death. There are many risks associated with newborns: they can become ill or be born with underlying health conditions that are unsustainable for life.
In these cases, there has been an emerging specialism, known as neonatal palliative care, which is there to help comfort the baby and provide provisions of supportive care for the family. It is used as a way to help a family cope when a baby has multiple complex heath problems and shows signs of an uncertain future.
According to the Neonatal Data Analysis Unit at the Imperial College, approximately 60 000 babies admitted to the neonatal care in London from 2014–2018 met the British Association of Perinatal Medicine criteria for palliative care in the region (Pinney, 2020). This data shows how crucial it is for the neonatal palliative care programme to be enacted throughout the country. It allows for a discussion to take place on what individual care is best for the baby whose health condition may cause them to pass away. It prioritises the baby's and family's needs to ensure that they are not suffering, and further supports the family throughout the caring process as well as during their bereavement period after the baby has passed.
It is also critical that staff are trained to identify and recognise babies who meet the criteria for neonatal palliative care, to have those difficult conversations with loved ones, and to suggest additional supportive specialists such as hospice care, sibling support, and support in the home.
Chelsea and Westminster Hospital NHS Foundation Trust – CW+ charity – and the True Colors Trust partnered together to roll-out their pioneering regional lead nurse for neonatal palliative throughout the entire UK. This programme has undergone a successful five-year London pilot, helping numerous families throughout the region. It has become part of the CW Innovation Program that facilitates the development of innovative models of care within the Trust.
'It prioritises the baby's and family's needs to ensure that they are not suffering'
Alex Mancini is currently spearheading this project and will become the country's first national lead nurse in neonatal palliative care. According to Mancini, when he first started talking about neonatal palliative care to his colleagues around 15–20 years ago, they had said it didn't exist. That there was only survival or death. This thought process is what led him to begin working to help make palliative neonatal care more prominent. It is not recognised as essential when it comes to supporting babies with life limiting conditions and their families.
Now, as life-limiting conditions are becoming more prominent, even more so with the COVID-19 pandemic, the project has adapted. New technologies, such as video conferencing and virtual education, there are new ways that Mancini can provide training, introduction, and mentorship for neonatal and palliative care colleagues. He also is able to perform a virtual peer support group for neonatal nurses in London as well as provide more advanced digital learning. His goal is to be able to reach hundreds of neonatal operational delivery networks across the UK to train and develop the neonatal workforce. Mancini is not the only foundation working to provide information on neonatal palliative care. Lucy Sainsbury, the Chair of Trustees for True Colours Trust, is also working towards the same goals.
According to Sainsbury, the Trust hopes that this roll-out will ensure that any baby in need of neonatal palliative care will receive the best possible care and that the staff will be able to help support the families in need. The True Colors Trust is a small independent funder that has been focusing on improving access to pain relief and palliative care in Africa and the UK, as well as helping disable children live their lives to the fullest.
These trusts, charities and programmes have become vital to not only babies who are suffering from life-threatening medical conditions but to help families who are suffering from the loss of their babies by getting the proper support they need.