When midwives and maternity support workers are going through tough times, Cavell Nurses' Trust gives help. Cavell is the charity supporting UK midwives, maternity support workers, nurses and healthcare assistants, working and retired, when they're experiencing personal or financial hardship, often because of illness, disability, older age, domestic abuse or the recent cost of living crisis (Cavell Nurses' Trust, 2022a).
The charity offers a tailored package of support to help everyone who gets in touch. The charity's staff give emotional support for those in crisis, advice on maximising benefits, signposting to specialist services, one-off grants to quickly relieve financial hardship and rapid emergency funding for those at great risk.
From simple, essential support like money to replace a broken cooker or travelling expenses to medical appointments, to vital life-changing aid such as helping a family flee their home because of domestic abuse, Cavell is here to help those working in maternity teams.
For some years, the Royal College of Midwives (RCM) has been working in partnership with Cavell and their combined support now means many more UK midwives and maternity support workers can benefit from support and advice when they need it most (Cavell Nurses' Trust, 2022b).
One of those receiving Cavell support was a midwife named Kat. A bowel cancer diagnosis (NHS, 2021) turned Kat's world upside down and as a single parent, she had to cope financially with time off work trying to recover, while supporting her two children.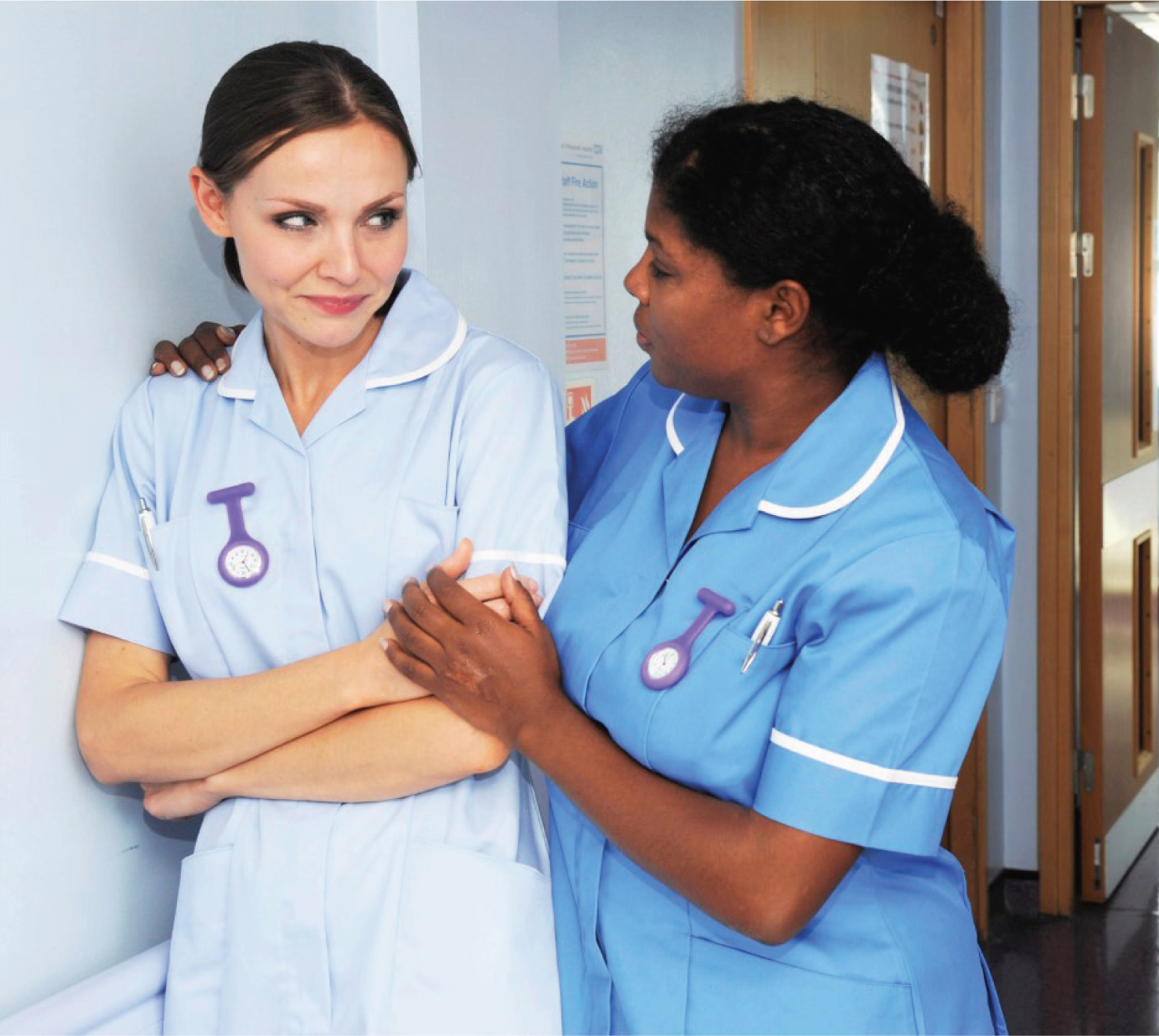 'I cried a lot…It wasn't what I had planned for my life obviously, and COVID-19 had been exciting enough up until that point! Now I had cancer to deal with at the age of 43 [years].'
Kat
Luckily, scans showed that it was in an early stage and 1 month after her diagnosis, Kat had surgery to remove a small tumour. As a result of the chemotherapy treatment weakening her immune system, Kat was unable to return to work and struggled financially. She applied to the RCM (2022) benevolent fund and Cavell and was able to access money to replace a broken washing machine, buy school uniforms for her children and pay outstanding bills.
'The help from Cavell and the RCM took the pressure off me worrying about how to pay for things and it let me worry about my treatment and recovery.'
Kat
Kat is grateful that there are colleagues donating to and fundraising for organisations like Cavell and the RCM to help people in her situation.
'I think in the NHS you're all one family. And it's incredible to think that there are people who you don't even know but have got your back, that's amazing! If anyone is thinking of donating or fundraising to support colleagues, I would say go ahead, 100%…You never know when your life will suddenly change.'
Kat
John Orchard, chief executive at Cavell explained the current need for the charity's support services.
'The team at Cavell have seen a 200% rise in the amount of people applying for help in the first 8 months of 2022, compared to the same period in 2021. People seek help from Cavell for many reasons but this rise is mainly linked to the cost of living crisis affecting so many people at the moment.'
John Orchard
The Cavell team spoke to 2500 nursing and midwifery staff in 2022 about how prepared they were for a financial emergency (results unpublished) and 69% said they were unprepared, with 41% saying they currently had £500 or less in savings to face a financial emergency. The Cavell team also asked people about things they were struggling to pay for, with 30% of people saying they struggled with the cost of food and 14% saying that they had resorted to using a foodbank to feed themselves and their family.
'We're here for midwives like Kat and all her midwifery and [maternity support worker] colleagues all over the UK. We're keen to reach out and raise awareness of Cavell and the support on offer and enable people to bounce back and get back on their feet.'
John Orchard
With the cost of living crisis looking set to continue well into 2023, the support that Cavell offers will prove vital for many midwives and maternity support workers, as well as their families in the coming months. It can be difficult asking for help, but the Cavell team's compassionate and non-judgmental approach ensures applications for help are always dealt with sensitively.