Jamieson DJ, Steinberg JP, Martinello RA, Perl T, Rasmussen S. Obstetricians on the coronavirus disease 2019 (COVID-19) front lines and the confusing world of personal protective equipment.
Obsterics and Gynecology.
2020; 00:1-7
https://doi.org/10.1097/AOG.0000000000003919
Panahi L, Amir M, Pouy S. Risks of novel coronavirus disease (COVID-19) in pregnancy: a narrative review.
Archives of Academic Emergency Medicine.
2020; 8:(1)
Rimmer A. Covid-19: doctors in final trimester of pregnancy should avoid direct patient contact.
British Medical Journal.
2020a; 368
https://doi.org/10.1136/bmj.m1173
Rimmer A. Covid-19: Staff at Nightingale Hospital in London get wellbeing area courtesy of John Lewis.
British Medical Journal.
2020c; 369
https://doi.org/10.1136/bmj.m1451
COVID-19: what are the physical and mental challenges?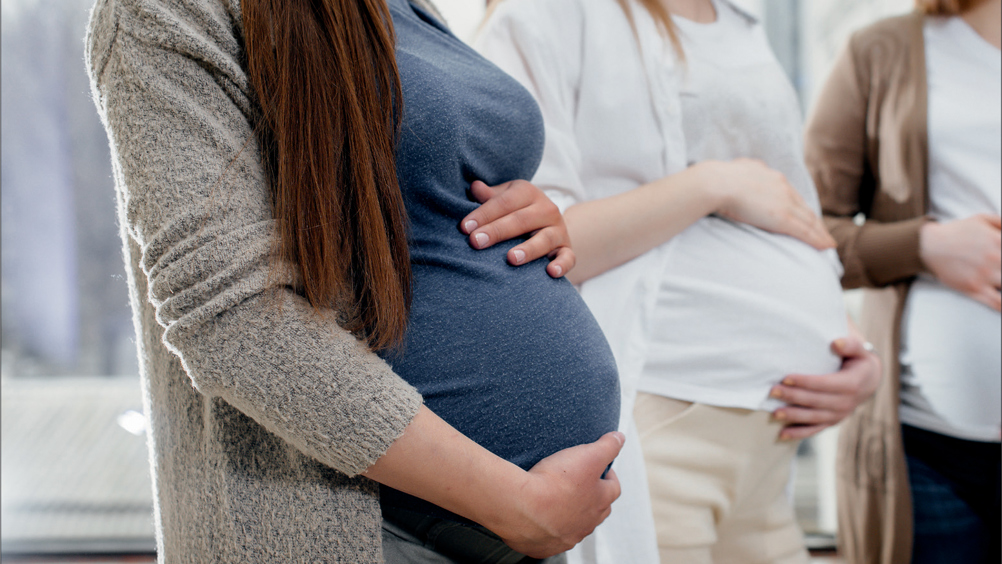 A recent study review has revealed that COVID-19 does not infect newborns and that symptoms of the disease appear to be the same in both pregnant and non-pregnant women
Abstract
George F Winter gives an overview of the impact of the coronavirus on healthcare workers and pregnant women
The global emergence of COVID-19 a matter of months ago means that while its relatively thin evidence base expands, the need to interpret new findings with caution implies that the science of this agent remains unsettled.
Accepting this caveat, some midwifery related aspects of COVID-19 can be considered. Thus, in their narrative review of 13 studies of COVID-19 risks in pregnancy, Panahi et al (2020) report that the agent can cause fetal distress, miscarriage, respiratory distress and preterm delivery in pregnant women but does not infect newborns, and that the clinical symptoms of COVID-19 are the same in pregnant and non-pregnant women. But although Panahi et al (2020) note that vertical transmission in pregnancy has not been demonstrated, Rasmussen and Jamieson (2020) state that the effects of COVID-19 in early pregnancy are unknown and that no neonates had (at the time of writing) been delivered to women infected in the first and second trimesters of pregnancy.
Register now to continue reading
Thank you for visiting British Journal of Midwifery and reading some of our peer-reviewed resources for midwives. To read more, please register today. You'll enjoy the following great benefits:
What's included
Limited access to our clinical or professional articles

New content and clinical newsletter updates each month