The term episiotomy describes a surgical incision made in the vaginal wall and perineum, which is performed during the second stage of labour. It was first coined in 1742 by the Irish doctor and medical writer Sir Fielding Ould (1710–1789) to describe 'difficult deliveries' and was aimed at preventing perineal lacerations (Zaami et al, 2019). However, although Kopeć-Godlewska et al (2018) state that 'perineal protection with avoidance of an episiotomy is now considered to be an indicator of good maternal care', their study of almost 69 000 childbirths in southern Poland 'found that episiotomy was commonly conducted, despite numerous reports on its potential adverse repercussions and recommendation by the World Health Organization to limit its use'.
According to Djanogly et al (2022), episiotomy is a feature of 1 in 7 UK births; evidence has shown that its routine use can cause more severe perineal and vaginal trauma for women and a 2017 Cochrane review of episiotomy reported that 'trials failed to consider women's preferences and views on episiotomy, and the outcomes that mattered to them'. These findings confirm Jha's (2020) observation that consent to perform an episiotomy is not only typically obtained verbally immediately prior to undertaking the procedure, but also that securing consent in this way is probably unlawful, with Prof Jha pointing out that '[i]n a recent claim of "obstetrical violence" brought against an obstetrician in Los Angeles, it was alleged that the episiotomy was performed without consent'.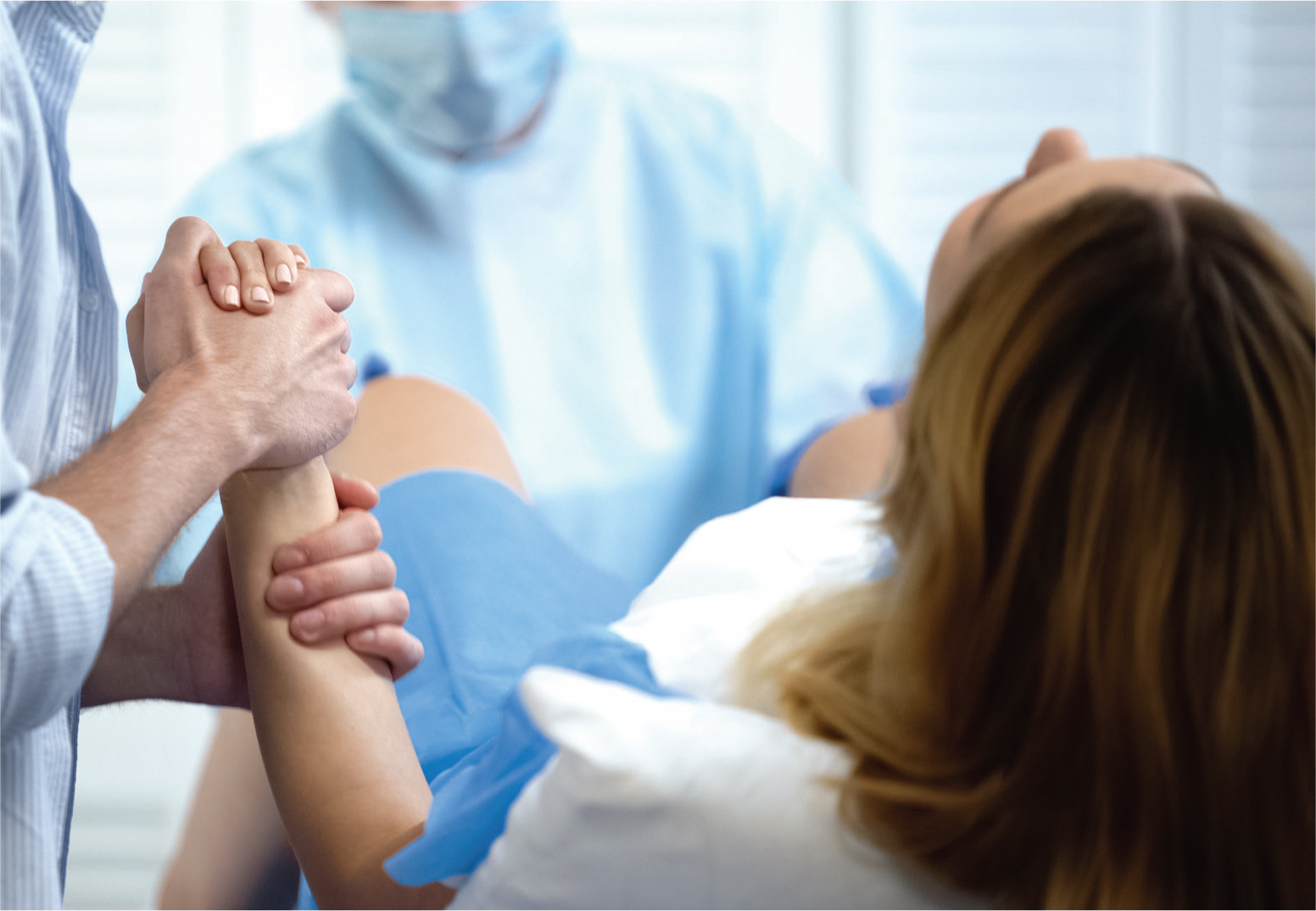 Noting that consent to episiotomy must meet the same legal and professional requirements as for other interventions, Djanogly et al (2022) evaluated the experiences of 15 women who underwent the procedure at a large London teaching hospital. They found that consent to episiotomy was not consistently informed and voluntary and their conclusion is that '[g]enuine choice must be offered to women through the provision of information on the risks, aftereffects and alternatives to episiotomy, with adequate opportunity for consideration' (Djanogly et al, 2022).
Zaami et al (2019) consider the term 'obstetric violence' to typically entail the 'disrespectful, abusive and coercive treatment of pregnant and birthing women during obstetric care', resulting in violation of their autonomy, human rights and sexual and reproductive health. Arguing that obstetric violence extends beyond non-consensual routine episiotomy, Zaami et al (2019) further contend that it is a global issue experienced by pregnant and birthing women in developed and developing countries and occurring in public and private healthcare facilities.
Expanding on the theme of unconsented procedures worldwide, van der Pijl et al (2023) cite a Dutch study that found 42% of women reported that they received unconsented episiotomies, an Italian study reported 39% of women experienced this and an Australian study reported the same in 34% of women.
Commenting on the finding of 42% unconsented episiotomies in the Netherlands, van der Pijl et al (2023) considered the question of whether consent is necessary for episiotomies. As they found it difficult to imagine that so many women had an unconsented episiotomy in such a high-resource setting, van der Pijl et al (2023) cited evidence that 'care providers actively express doubt about the need for gaining consent, and experience challenges in obtaining it,' and the authors were adamant that consent is needed 'for all types of episiotomies, under all circumstances, and that all women, regardless of personal characteristics or cultural background, are entitled to it'.
But why, at the outset, might healthcare professionals express doubt about the requirement to obtain consent before undertaking an episiotomy? One possible explanation advanced by van der Pijl et al (2023) derives from the question of whether an episiotomy is an invasive procedure. They note that some healthcare professionals consider episiotomy not to be invasive, and therefore consent can be taken as a given. However, on this point, van der Pijl et al (2023) are unequivocal, since they 'simply disagree: an episiotomy invades tissue and leaves a wound requiring suturing, and is therefore invasive.
Moreover, the sensitive nature of involved body parts, as discussed, is such that even touching requires consent'. This seems to be an obvious point to make, but if many healthcare professionals are unable—or unwilling—to grasp it, then perhaps the point needs to be made repeatedly, if necessary, until it is understood.
With their observation that 'necessity itself cannot be determined independently from the patient's values', van der Pijl et al (2023) highlighted an important aspect of the role played by medical science in people's lives; namely, as some would see it, the way in which it can separate knowledge from values. Medical science and its practitioners have the power to shape society in ways that we may not yet anticipate. For example, the term 'medicalisation' invites the inference that the medical profession has the power to exercise near-absolute control over certain technical procedures. But merely harvesting knowledge and technical expertise in the absence of their applications being determined by the assertion of values that society holds dear could result in the coarsening of a society that we should all—health professionals included—seek to uphold.
Obtaining properly informed consent for episiotomy represents one way in which society can assert civilised values.