Landon MB, Spong CY, Thom E, Carpenter MW, Ramin SM, Casey B, Wapner RJ, Varner MW, Rouse DJ, Thorp JM, Sciscione A, Catalano P, Harper M, Saade G, Lain KY, Sorokin Y, Peaceman AM, Tolosa JE, Anderson GB. A multicenter, randomized trial of treatment for mild gestational diabetes.
The New England Journal of Medicine.
2009; 361:1339-13348
https://doi.org/10.1056/NEJMoa0902430
Landon MB, Spong CY, Thom E. The authors reply.
The New England Journal of Medicine.
2010; 362:(4)366-367
Stacey T, Tennant PWG, McCowan LME, Mitchell EA, Budd J, Li M, Thompson JMD, Martin B, Roberts D, Heazell AEP. Gestational diabetes and the risk of late stillbirth: a case–control study from England, UK.
BJOG..
2019; 126:973-982
https://doi.org/10.1111/1471-0528.15659
Sukumar N, Venkataraman H, Wilson S, Goljan I, Selvamoni S, Patel V, Saravanan P. Vitamin B12 status among pregnant women in the UK and its association with obesity and gestational diabetes.
Nutrients.
2016; 8
https://doi.org/10.3390/nu8120768
Gestational diabetes and ethics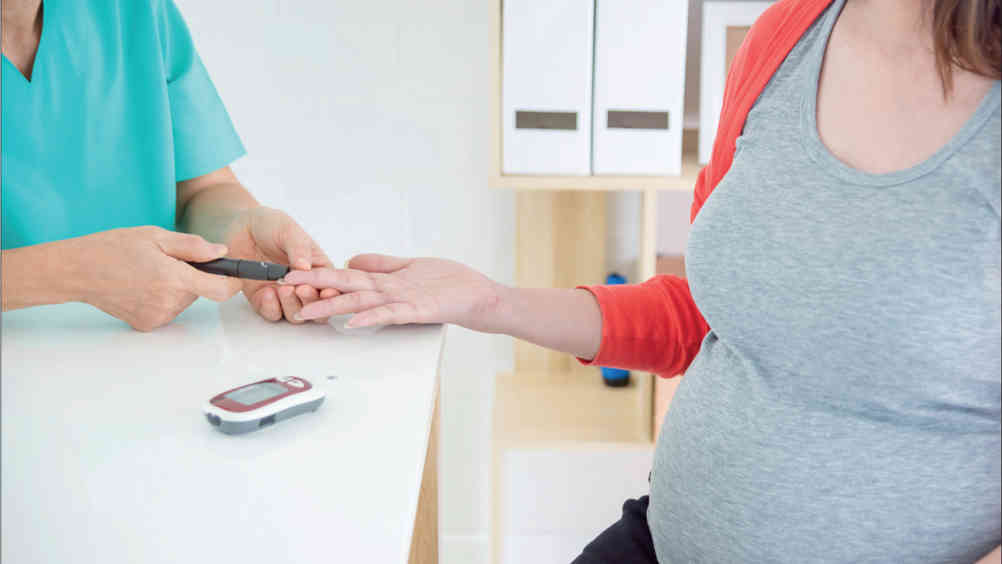 It is important to recognise whether a woman has gestational diabetes mellitus early on in order to prevent complication in pregnancy
Abstract
With cases of gestational diabetes on the rise due to the increase in obesity rates, George F Winter reveals the importance of screening and diagnosis
According to the National Institute for Health and Care Excellence (NICE) around 700 000 women give birth in England and Wales annually; up to 5% of these women have either pre-existing diabetes or gestational diabetes mellitus (GDM); and the incidence of GDM is rising because of higher obesity rates in the general population and more pregnancies in older women (NICE, 2015).
In a UK study, Barker et al (2017) identified 3 033 women with GDM, reporting that the strongest risk factor for GDM was obesity, and that other significant risk factors included Asian ethnicity, previous GDM and pharmacological treatment for GDM; Sukumar et al (2016) conducted the first UK study to show that maternal blood vitamin B12 concentrations are associated with body mass index, risk of GDM and may have an independent effect on macrosomia; and Stacey et al (2019) reported that optimal screening and diagnosis of GDM mitigate 'the higher risks of late stillbirth in women "at risk" of GDM and/or with raised fasting plasma glucose (FPG). Failure to diagnose GDM leaves women with raised FPG exposed to avoidable risk of late stillbirth.'
Register now to continue reading
Thank you for visiting British Journal of Midwifery and reading some of our peer-reviewed resources for midwives. To read more, please register today. You'll enjoy the following great benefits:
What's included
Limited access to our clinical or professional articles

New content and clinical newsletter updates each month