Maternity matters: Choice, access and continuity of care in a safe service.London: Department of Health; 2007
Midwifery 2020: Delivering expectation.London: Department of Health; 2010
Nutting P, Goodwin MA, Flocke SA, Zyzanski SJ, Stange KC Continuity of primary care: to whom does it matter and when?.
Annals of Family Medicine.
2003; 1:149-55
Sandall J, Soltani H, Gates S, Shennan A, Devane D Midwife-led continuity models versus other models of care for childbearing women.
Cochrane Database Syst Rev.
2013; 8
Sheldon R The Mama Bamba Way. The power and pleasure of natural childbirth.Scotland: Findhorn Press; 2010
Individualised care in midwifery
Abstract
Student midwife Paulina Sporek discusses the importance of having a good midwife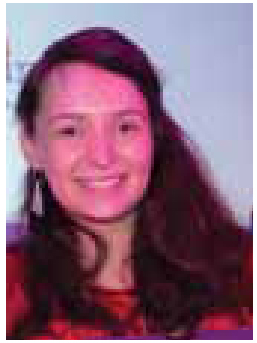 One of the most important decisions to be made about birth is choice of caregiver. The key to making the right choice is having a dedicated midwife who has trusts that your body knows how to labour. After recently giving birth to my first child, naturally at home, I can honestly confirm that the impact of caregivers on the atmosphere in the birthing room is enormous. My midwives gave me strength and confidence to face the birth. I wondered if I could do it without running to the hospital for an epidural. Afterward, I felt empowered, connected, supported and cared for by my midwives. For me it was worlds apart from having a midwife who is there just to attend and it was the primary reason my partner and I chose the UK Birth Centres as our maternity provider.
The UK Birth Centres have risen to the challenge of providing women-centred care and implemented caseloading as a way of organising maternity care provision. The underpinning philosophy of caseloading encompasses the principles of holistic care, normality and continuous attendance during antenatal, intrapartum and postnatal periods (Sandall et al, 2013). Furthermore, subsequent publications including Maternity Matters (Department of Health (DH), 2007) and Midwifery 2020 (DH, 2010) emphasised the greater relationship of continuity between the mother and the midwife in a caseloading model.
Register now to continue reading
Thank you for visiting British Journal of Midwifery and reading some of our peer-reviewed resources for midwives. To read more, please register today. You'll enjoy the following great benefits:
What's included
Limited access to our clinical or professional articles

New content and clinical newsletter updates each month