Becker SM, Al Halees Z, Molina C, Paterson RM. Consanguinity, and congenital heart disease in Saudi Arabia.
Am J Med Genet.
2001; 99:8-13
Bhat Ah, Sahn DJ. Latest advances and topics in fetal echocardiography.
Curr Opin Cardiol.
2004; 19:97-103
Clur SA, Mathijssen IB, Pajkrt E, Cook A, Laurini RN, Ottenkamp J Structural heart defects associated with an increased nuchal translucency: 9 years' experience in a referral centre.
Prenat Diagn.
2008; 28:(4)347-54
https://doi.org/10.1002/pd.1985
Davey BT, Seubert DE, Phoon CK. Indications for fetal echocardiography: high referral, low yield?.
Obstet Gynecol Surv.
2009; 64:405-415
Finch AD. The importance of fetal echocardiography in the detection and management of congenital cardiac malformations.
Rev Esp Cardiol.
2006; 3:23-28
https://doi.org/10.1157/13096254
Nabulsi MM, Tamim H, Sabbagh M, Obeid MY, Yunis KA, Bitar FF. Parental consanguinity and congenital heart malformations in a developing country.
Am J Med Genet A.
2003; 116:342-347
https://doi.org/10.1002/ajmg.a.10020
Nair A, Radhakrishnan S. Evaluation of referral pattern for fetal echocardiography at a tertiary care center in Northern India and its implications.
J Obstet Gynecol India.
2016; 66:258-262
https://doi.org/10.1007/s13224-016-0872-4
Odibo AO, Coassolo KM, Stamilio DM, Ural SH, Macones GA. Should all pregnant diabetic women undergo a fetal echocardiography? A cost-effectiveness analysis comparing four screening strategies.
Prenat Diagn.
2006; 26:39-44
https://doi.org/10.1002/pd.1322
Sekhavat S, Kishore N, Levine JC. Screening fetal echocardiography in diabetic mothers with normal findings on detailed anatomic survey.
Ultrasound Obstet Gynecol.
2010; 35:178-182
https://doi.org/10.1002/uog.7467
Simpson LL. Indications for fetal echocardiography from a tertiary-care obstetric sonography practice.
Journal of Clinical Ultrasound.
2004; 32:(3)123-128
https://doi.org/10.1002/jcu.20007
Starikov R, Bohrer J, Goh W. Hemoglobin A1c in Pregestational Diabetic Gravidas and the Risk of Congenital Heart Disease in the Fetus.
Pediatr Cardiol.
2013; 34:1716-1722
https://doi.org/10.1007/s00246-013-0704-6
Tabib A, Shirzad N, Sheikhbahaei S, Mohammadi S, Qorbani M, Haghpanah V, Abbasi F, Hasani-Ranjbar Sh, Baghaei-Tehrani R. Cardiac Malformations in Fetuses of Gestational and Pre-Gestational Diabetic Mothers.
Iran J Pediatr.
2013; 23:(6)664-668
Tamar P, Bina C, Moshe H, Michael B. Risk factors for cardiac malformations detected by fetal echocardiography in a tertiary center.
The Journal of Maternal-Fetal and Neonatal Medicine.
2005; 17:(2)123-128
https://doi.org/10.1080/jmf.17.2.123.128
Ul Haq F, Jalil F, Hashmi S, Iqbal Jumani M, Imdad A, Jabeen M, Tauseef Hashmi J, Bin Irfan F, Imran M, Atiq M. Risk factors predisposing to congenital heart defects.
Ann Pediatr Cardiol.
2011; 4:(2)117-121
https://doi.org/10.4103/0974-2069.84641
Vahedian M, Yosefi M, Mohammadi A, Rezvan S, Noori E, Rezaei GH, Arjmandnia MH. Evaluation of referral indications for fetal echocardiography in pregnant women referred to echocardiography unit of Masoumeh Hospital Qom in the winter of 2018.
Jundishapur Sci Med J.
2019; 18:(4)369-377
https://doi.org/10.22118/jsmj.2019.196900.1784
Venugopalan P, Agarwal AK. Spectrum of congenital heart defects associated with down syndrome in high consanguineous Omani population.
Indian Pediatr.
2003; 40:398-403
Association of abnormal fetal echocardiography with some obstetric records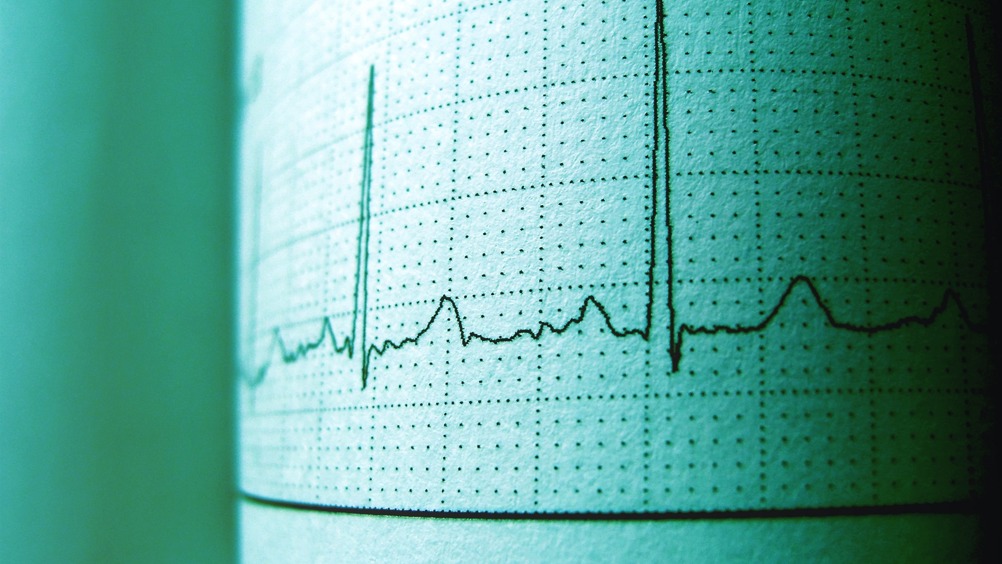 Abstract
Background
To evaluate the history of some obstetrical records of pregnant women who were referred for fetal echocardiography for any reason.
Methods
This was a retrospective study on 1772 documents of referred pregnant women, which was conducted in Narges diagnostic clinic staff (Ahvaz city, Iran) from 2017-2020. In this study, all document data of pregnant women who referred for fetal echocardiography for any reason have been reviewed.
Results
Our study showed that there is a significant relationship between abnormal fetal echocardiography with history of miscarriage, stillbirth and a previous child with Down syndrome.
Conclusion
Although our study showed that abnormal fetal echocardiography was associated with stillbirth, miscarriage, and a history of having a previous child with Down syndrome, but many cases had abnormal echocardiography didn't have a history of having a previous child with CHD, increased NT and high-risk aneuploidy screening test.
General antepartum obstetrical ultrasound has become a standard part of gestational care and is commonly used for the determination of fetal age, size, gender, or wellbeing, and for the detection of congenital anomalies (Bhat et al, 2004; Davey et al, 2009). To date, almost every structural congenital heart disease (CHD) described in postnatal life has been detected in utero by fetal cardiac ultrasound (Garne et al, 2001). Although most major anomalies of the heart can be identified at 18–22 weeks of gestation by fetal echocardiography, these defects are usually missing during routine antenatal scanning (Finch et al, 2006; El Guindi et al, 2013). Therefore, paying attention to high-risk and influencing factors on CHD can be very helpful in timely diagnosis.
A variety of maternal or fetal disorders may result in abnormality of the fetal cardiovascular system to a degree which demands evaluation at a level above and beyond that attainable with standard antepartum obstetrical ultrasound. In these circumstances, a fetal echocardiography should be performed (Bhat et al, 2004; Davey et al, 2009).
Register now to continue reading
Thank you for visiting British Journal of Midwifery and reading some of our peer-reviewed resources for midwives. To read more, please register today. You'll enjoy the following great benefits:
What's included
Limited access to our clinical or professional articles

New content and clinical newsletter updates each month