Use of ultrasound in the antenatal space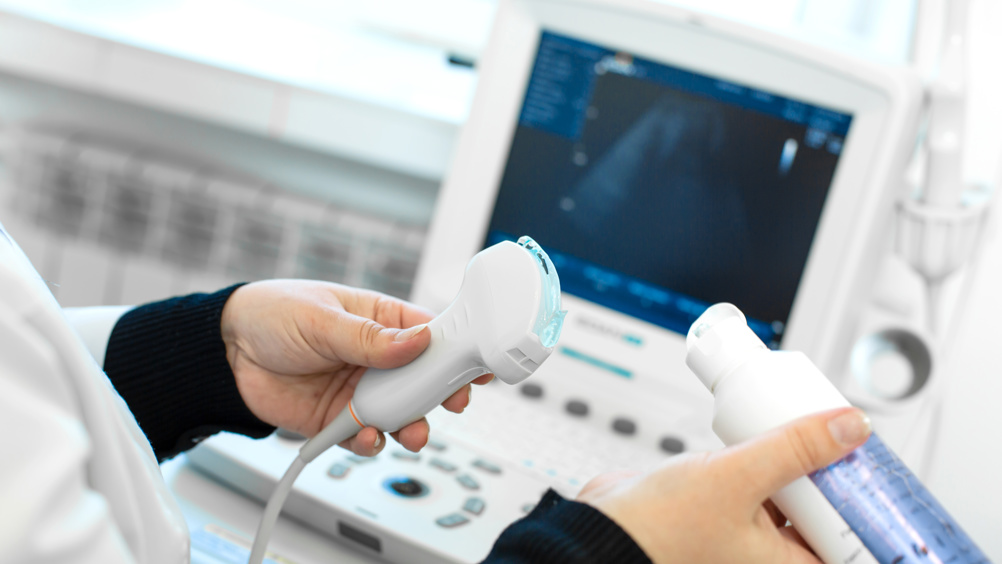 Abstract
The first practical medical ultrasound machine was pioneered in the antenatal practice. Next, the rapid progress in the antenatal care and research demanded/propelled major advances in ultrasound technology and vice versa. Today, ultrasonography has become a part of pregnancy journey, emotional experience and bonding. Affordable pocket-sized ultrasound scanners and remote image transmission technology hold a new promise in rural areas. Point-of-care ultrasound by midwives for fetal growth and wellbeing is a growing domain. This article discusses current challenges and potential developments pertaining to the role of ultrasound in the first, second and third trimesters of pregnancy in different resource settings.
The specialty of obstetrics pioneered application of ultrasonography to clinical practice in the 1950s and subsequently was the driving force behind the major advances in medical ultrasound technology (Campbell, 2013). Utrasonography has transformed the care in pregnancy as well as how pregnancy is conceptualised and experienced by women (Gammeltoft, 2007). When asked to name three leading improvements in obstetrics and gynaecology in the 20th century, a former President of the Royal College of Obstetricians and Gynaecologists, replied, 'Ultrasound, ultrasound and ultrasound' (Campbell, 2013). This article discusses current and potential applications of ultrasound in the antenatal period, along with different models of integrating and delivering ultrasound services together with the increasing role of midwives in the context of recent advances.
Obstetrician Ian Donald from Glasgow is credited to have designed and used the first practical ultrasound machine in clinical practice in 1958 (Campbell, 2013) (Figure 1). Since then, rapid progress has occurred in ultrasound technology from static to real-time scanners using grey scale high resolution imaging. Doppler technology was incorporated with colour, power and pulse wave imaging. Current high-specification ultrasound scan machines (HSUM) generally include colour/power Doppler, 3D imaging and advanced software for several medical/obstetric applications (Figure 2). Ultrasound delivers no ionising radiation and hence is safe to the smallest embryo with standard usage. Moreover, it is significantly less expensive than comparable imaging technologies like computed tomography (CT) or magnetic resonance imaging (MRI). Furthermore, HSUMs are small enough to house in small clinic rooms. However, the operator has a greater degree of control, making ultrasonography more operator dependent than other forms of imaging. This clearly has implications for education, training, qualification and quality control. A minimum of a combined screening scan (11–14 weeks) and a fetal anomaly scan (18–20 weeks) are now part of routine antenatal care.
Register now to continue reading
Thank you for visiting British Journal of Midwifery and reading some of our peer-reviewed resources for midwives. To read more, please register today. You'll enjoy the following great benefits:
What's included
Limited access to our clinical or professional articles

New content and clinical newsletter updates each month