Understanding the coronavirus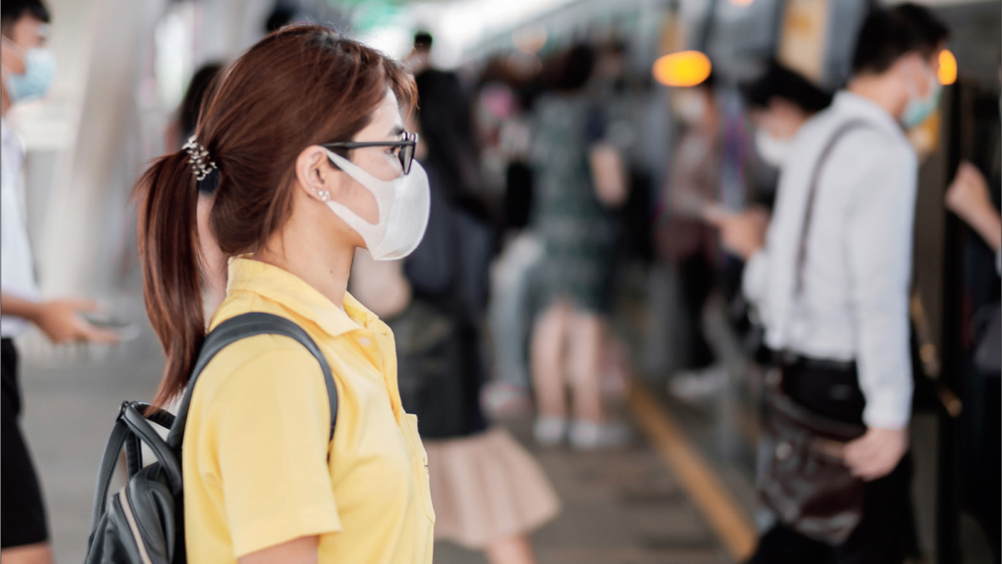 Wearing a mask is one way to take extra precaution against the spread of the coronavirus while commuting
Abstract
The novel coronavirus is yet to reach 'pandemic' status, but as it continues to spread, what do midwives need to know about it?
Since January 2020, news of the coronavirus outbreak in Wuhan, China has made headlines around the world (Reynolds, 2020). However, how many of us fully understand what the virus is and what the implications are for women and their families in our care?
Given the number of deaths in Wuhan and global spread of the virus, the World Health Organization (WHO) has been working with authorities both in China and around the world to learn more about it, how it affects people and how it can be treated (WHO, 2020a). Certainly, this virus appears to be rapidly spreading across the globe and as of 13 February 2020, there are nine confirmed cases of the coronavirus in the UK (Public Health England [PHE], 2020a; 2020b).
In the UK, clinical guidance for the detection and diagnosis of novel coronavirus (2019-nCov, now known as COVID-19), and infection prevention and control has been issued by the Department of Health and Social Care (2020a) and PHE (2020). In fact, the chief medical officer, medical director at PHE and medical director at NHSE have issued advice via a central alerting system that warns frontline staff to increase awareness of the situation (Department of Health and Social Care, 2020b; PHE, 2020). This article considers the current literature on this topic.
Register now to continue reading
Thank you for visiting British Journal of Midwifery and reading some of our peer-reviewed resources for midwives. To read more, please register today. You'll enjoy the following great benefits:
What's included
Limited access to our clinical or professional articles

New content and clinical newsletter updates each month