Abdollahi F, Lye MS, Md Zain A, Shariff Ghazali S, Zarghami M. Postnatal depression and its associated factors in women from different cultures.
Iranian Journal of Psychiatry and Behavioral Sciences.
2011; 5:(2)5-11
Bäuml J, Froböse T, Kraemer S, Rentrop M, Pitschel-Walz G. Psychoeducation: a basic psychotherapeutic intervention for patients with schizophrenia and their families.
Schizophrenia Bulletin.
2006; 32:(1)S1-S9
https://doi.org/10.1093/schbul/sbl017
Fenwick J, Toohill J, Gamble J, Creedy DK, Buist A, Turkstra E, Ryding EL. Effects of a midwife psycho-education intervention to reduce childbirth fear on women's birth outcomes and postpartum psychological wellbeing.
BMC Pregnancy Childbirth.
2015; 15
https://doi.org/10.1186/s12884-015-0721-y
Girsang BM, Novalina M. Pengaruh psikoedukasi terhadap tingkat postpartum blues ibu primipara berusia remaja.
Jurnal Keperawatan Soedirman.
2015; 10:(2)
Hahn-Holbrook J, Cornwell-Hinrichs T, Anaya I. Economic and health predictors of national postpartum depression prevalence: a systematic review, meta-analysis, and meta-regression of 291 studies from 56 countries.
Frontiers in Psychiatry.
2018; 8
https://doi.org/10.3389/fpsyt.2017.00248
Haines HM, Rubertsson C, Pallant JF The influence of women's fear, attitudes and beliefs of childbirth on mode and experience of birth.
BMC Pregnancy Childbirth.
2012; 12
https://doi.org/10.1186/1471-2393-12-55
Husen K, Wardani ND, Puspitasari VD. Pengaruh pemberian konseling individu sebelum melahirkan terhadap tingkat kecemasan pada ibu postparrtum.
Jurnal Kedokteran Diponegoro.
2017; 6:(2)682-691
Hutton E, Hall W. Psychoeducation for pregnant women with fear of childbirth increases rates of spontaneous vaginal delivery, reduces caesarean rates and improves delivery experience. 2013;
Idaiani S, Basuki B. Postpartum depression in Indonesian women: a national study.
Health Science Indonesia.
2012; 3:(1)3-8
Kenwa P, Karkata Triyani Pengaruh pemberian konseling terhadap depresi post partum di puskesmas ii dan iv denpasar selatan.
Community of Publishing in Nursing.
2015; 3:(2)
Khan KS, Kunz R, Kleijnen J, Antes G. Five steps to conducting a systematic review.
Journal of the Royal Society of Medicine.
2003; 96:(3)118-121
Lara MA, Navarro C, Navarrete L. Outcome results of a psycho-educational intervention in pregnancy to prevent PPD: a randomized control trial.
Journal of Affective Disordersd.
2010; 122:(1–2)109-117
https://doi.org/10.1016/j.jad.2009.06.024
Manurung S, Lestari TR, Karma A, Paulina K. Efektivitas terapi musik terhadap pencegahan postpartum blues pada ibu primipara di ruang kebidanan rsup cipto mangunkusumo.
Buletin Penelitian Sistem Kesehatan.
2011; 14:(1)
Murwati M, Suroso S. Penerapan cognitif behavior therapi (cbt) pada ibu nifas sebagai upaya pencegahan depresi post partum di kabupaten klaten.
Jurnal Kebidanan Dan Kesehatan Tradisional.
2017; 2:(2)
Muyassaroh Y, Komariah K, Fatmawati A. Pengaruh tujuh kontak konseling laktasi terhadap kejadian postpartumblues.
Jurnal Kebidanan.
2017; 6:(14)63-69
Permatasari ID, Misrawati Hasanah O. Efektifitas terapi musik klasik Mozart pada penurunan gejala postpartum blues.
JOM.
2015; 2:(2)
O'Hara MW, Wisner KL. Perinatal mental illness: definition, description and aetiology.
Best Practice Research Clinical Obstettric and Gynaecology.
2014; 28:(1)3-12
Pope CJ, Mazmanian D. Breastfeeding and postpartum depression: an overview and methodological recommendations for future research.
Depression Research and Treatment.
2016;
https://doi.org/10.1155/2016/4765310
Mulia Sari DS Pengaruh aromaterapi minyak sereh (cymbopogon citratus) terhadap pencegahan postpartum blues pada ibu primipara di rsud kabupaten sukoharjo. The effect of aromatherapy oils of lemon grass (cymbopogon citratus) on prevention of postpartum blues in primipar.
Indonesian Journal on Medical Science.
2018; 5:(1)
Sari P, Wardani ND. Pengaruh pemberian konseling individu sebelum melahirkan terhadap tingkat depresi pada ibu postparrtum.Semarang: Diponegoero University; 2017
Winarni D, Wijayanti K, Ngadiyono N. Pengaruh pemberian kie (komunikasi informasi edukasi) persiapan persalinan dan nifas terhadap kejadian postpartum blues.
Jurnal Kebidanan.
2017; 6:(14)1-8
Intervention for preventing postpartum depression: a systematic review of studies in Indonesia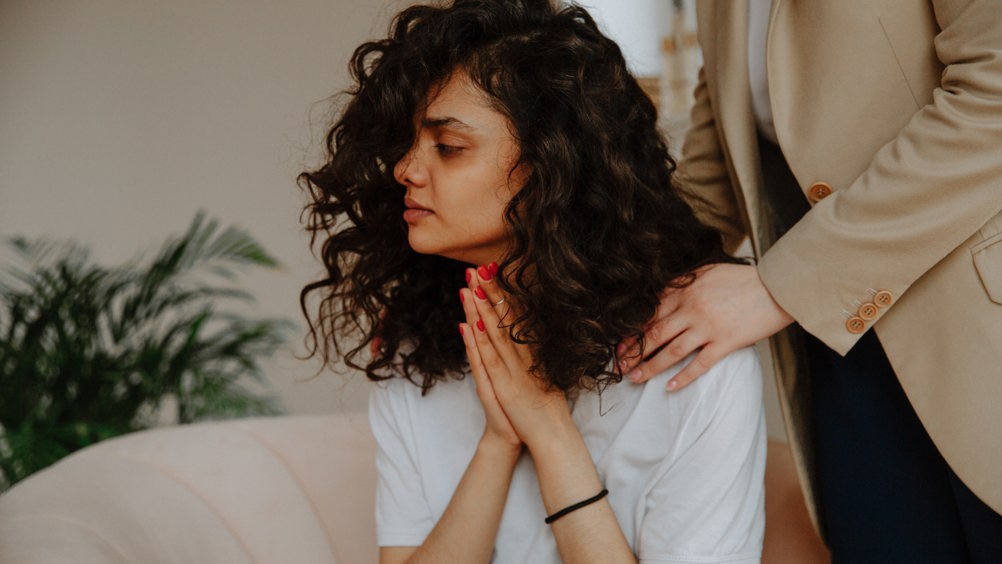 Abstract
Background
Many researches in Indonesia have analysed various interventions to prevent postpartum depression (PPD) by health professionals.
Aim
This literature review aims to identify various health interventions to prevent PPD in Indonesia.
Methods
Searching articles used several electronic databases, namely Google Scholar and Indonesian database. The articles included in this review are full-text articles, published from 2008–2017.
Results
Three types of actions have been identified to prevent PPD, namely counselling, music therapy and aromatherapy. The research instrument such as Edinburgh Postnatal Depression Scale and Zung Self-Rate Anxiety Scale were effective to measure the risk of PPD.
Conclusion
Midwives can apply methods according to the patient's needs in order to prevent PPD.
Maternal issues in mental health pose huge obstacles for communities around the world. The birth of a child causes the role and duty of a woman to shift unexpectedly and intensely. The most prevalent psychological disorder after delivery is postpartum depression (PPD), a debilitating mental disorder that can disrupt mother activity and negatively influence children's cognitive, psychological and behavioural growth (Hahn-Holbrook et al, 2018). PPD typically develops around 4–6 weeks following birth, and signs involve depressive mood, lack of enthusiasm or satisfaction in activities, disruption of sleep, disturbance of appetite, lack of energy, sense of worthlessness or remorse, decreased focus, irritability, anxiety, and suicidal thoughts (O'Hara and Wisner, 2014; Werner, 2015). The worldwide cumulative prevalence of PPD was 17.7% (95% confidence interval: 16.6%–18.8%), with substantial nationwide variability (Hahn-Holbrook et al, 2018). PPD prevalence was varying in Asia between 3.5%–63.3% (Abdollahi, 2011); however, in Indonesia, incidence of PPD was 2.32% of women after childbirth (Idaiani, 2012).
Register now to continue reading
Thank you for visiting British Journal of Midwifery and reading some of our peer-reviewed resources for midwives. To read more, please register today. You'll enjoy the following great benefits:
What's included
Limited access to our clinical or professional articles

New content and clinical newsletter updates each month