Improving physiological stability of very preterm babies: a preliminary randomised controlled trial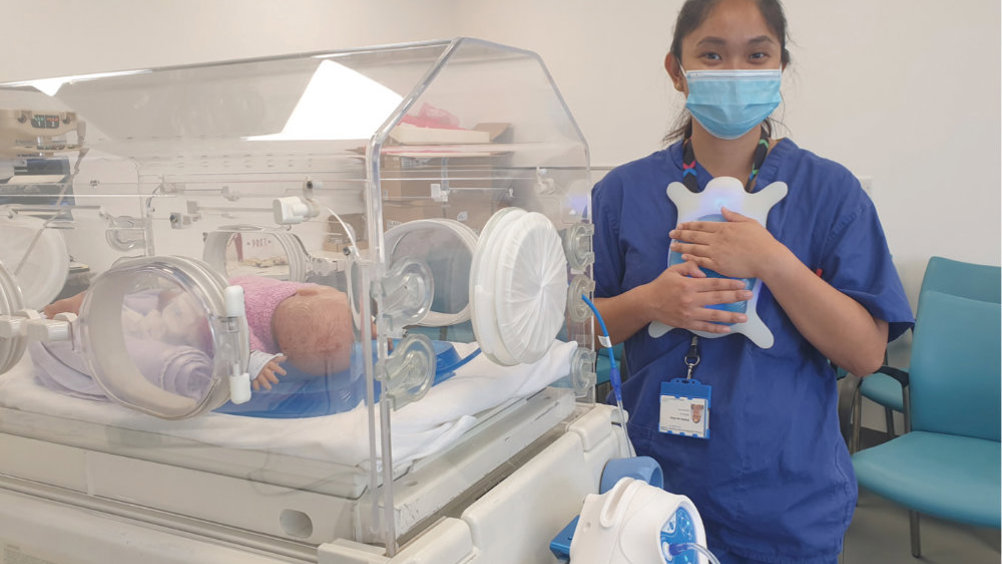 Abstract
Background
Preterm babies born below 32 weeks gestational age are placed in incubators, and therefore deprived of exposure to maternal heartbeat sounds and breathing rhythms. This article explored the use of a unique soft-robotics device that replicates these via a mattress in the incubator.
Aims
This study aimed to obtain data on mothers' experiences in the NHS COSYBABY study in relation to using the device and learn what, if any, value this device has to parents in the neonatal unit.
Methods
The study used qualitative focus groups conducted by patient and public involvement leads and interviews with parents. Framework analysis was used to analyse the data.
Results
Resulting themes were willingness to try anything, supporting mothers, scepticism and searching for causality, limitations of the device and beyond the intervention.
Conclusions
The device provides socioemotional benefits to mothers of neonatal babies, although the health benefits to their baby are uncertain.
Approximately 10 000 very preterm babies (born below 32+0 weeks gestation) are born each year in the UK (Tommy's, 2018). Infants born very preterm spend their first weeks or months in a neonatal unit, a stressful environment for infants and parents, especially because of maternal separation (Anderssen et al, 1993). Preterm birth can be difficult for the child, the mother and the development of their relationship (Heydarpour et al, 2017; Stefana and Lavelli, 2017). Hospitalisation and infant ill health interrupt the natural attachment process between a mother and her baby, affecting the mother–infant reciprocal bond (Leahy-Warren et al, 2020). Mothers rarely expect to be discharged home without their baby after birth, and new mothers can experience shock and loss of control because of separation from their newborn (Vigod et al, 2010; Flacking et al, 2012; Neu et al, 2020).
Register now to continue reading
Thank you for visiting British Journal of Midwifery and reading some of our peer-reviewed resources for midwives. To read more, please register today. You'll enjoy the following great benefits:
What's included
Limited access to our clinical or professional articles

New content and clinical newsletter updates each month