Enhancing undergraduate midwifery: using drug and alcohol baby simulators in education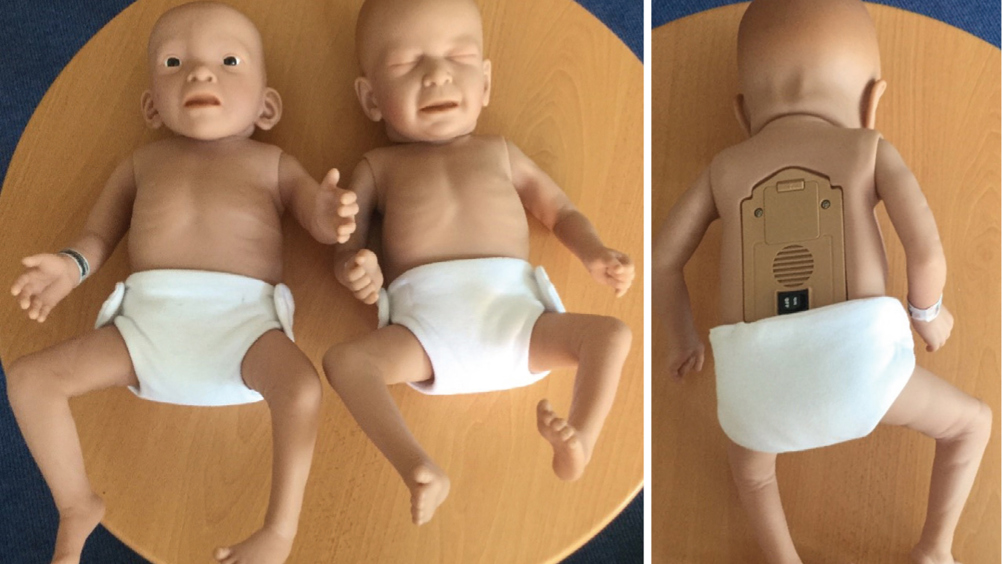 Figure 1. Left: static low fidelity fetal alcohol syndrome simulator. Middle: medium fidelity drug affected simulator. Right: reverse view of the medium fidelity drug affected simulator on–off switch
Abstract
Background
In the UK, simulation in midwifery education mostly relates to developing clinical skills such as managing obstetric emergencies. However, there is minimal use of neonate simulators in educating student midwives on the impact of teratogens on fetal development. There is also limited research on using neonatal simulators as a creative pedagogical tool in undergraduate midwifery education.
Objectives
The two main objectives of this study were to ascertain whether students could recognise the physical impact of teratogens in the early postnatal period while interacting with simulators and to explore whether midwifery students understood their role as future midwives when working with pregnant women who may be misusing substances.
Methods
This qualitative research involved Level 4 student midwives from south England. A taught session on protecting the unborn environment was provided and students were tasked to interact with low fidelity fetal alcohol syndrome simulators and medium fidelity drug affected simulators. Student responses to group activities, such as interacting with the simulators and considering their role as future midwives in educating pregnant women about the impact of teratogens on a fetus and newborn baby, were collected.
Results
The use of the simulators was a useful pedagogical tool for enhancing student knowledge around teratogenesis and fetal impact.
Conclusions
Neonatal simulators can be used to engage undergraduate midwifery students and enhance their learning and knowledge.
Pregnancy can cause women to change their patterns of alcohol and substance use (Stone, 2015; Forray, 2016) and it is likely that the advice and support of midwives will have an impact on women's understanding in avoiding risk (Fleisher, 2011; Schölin et al, 2019). This advice should be up-to-date, consistent, factual and non-judgemental to encourage women who are misusing substances to successfully engage with maternity services (Radcliffe, 2011). Midwives in the UK have reported wanting more support and education on the impact of teratogens on fetal development (Winstone and Verity, 2015) and Schölin et al (2019) reported that 69% of midwives in the UK received fewer than 4 hours of alcohol training pre-qualification, 19% had received no training and only two-thirds of midwives provided information about the effects of alcohol consumption in pregnancy to pregnant women. A similar picture emerges for illicit drug use during pregnancy (Magdula et al, 2011; Mora-Ríos et al, 2017).
Register now to continue reading
Thank you for visiting British Journal of Midwifery and reading some of our peer-reviewed resources for midwives. To read more, please register today. You'll enjoy the following great benefits:
What's included
Limited access to our clinical or professional articles

New content and clinical newsletter updates each month