Alder B, Edwin van Teijlingen M, Porter M. Psychology and sociology applied to medicine: An illustrated colour text.London: Elsevier Health Sciences; 2009
Bahadori F, Hakimi S, Heidarzade M. The trend of caesarean delivery in the Islamic Republic of Iran.
Eastern Mediterranean Health Journal.
2013;
Barker KK. A ship upon a stormy sea: The medicalization of pregnancy.
Social Science & Medicine.
1998; 47:1067-1076
Bryers HM, van Teijlingen E. Risk, theory, social and medical models: a critical analysis of the concept of risk in maternity care.
Midwifery.
2010; 26:488-496
Christiaens W, Nieuwenhuijze MJ, de Vries R. Trends in the medicalisation of childbirth in Flanders and the Netherlands.
Midwifery.
2013; 29:e1-e8
Conrad P. Medicalization and social control.
Annual review of Sociology.
1992; 18:209-232
Conrad P, Mackie T, Mehrotra A. Estimating the costs of medicalization.
Social Science & Medicine.
2010; 70:1943-1947
Cunningham F, Leveno K, Bloom S, Spong CY, Dashe J. Williams Obstetrics, 24 ed. USA: McGraw-Hill Education; 2014
Enkin M, Enkin E, Enkin E. A guide to effective care in pregnancy and childbirth.Oxford: Oxford University Press; 1995
Goodman S. Piercing the veil: The marginalization of midwives in the United States.
Social Science & Medicine.
2007; 65:610-621
Graneheim UH, Lundman B. Qualitative content analysis in nursing research: concepts, procedures and measures to achieve trustworthiness.
Nurse education today.
2004; 24:105-112
Group V. Motherhood, marketization, and consumer vulnerability.
Journal of Macromarketing.
2010; 30:384-397
Hakimi S. A century (1919-2019) of academic midwifery in Iran: From traditional midwives to PhD graduates.
European Journal of Midwifery.
2019;
Henley-Einion A. The medicalisation of childbirth.
The social context of birth.
2003; 173-185
Hsieh H-F, Shannon SE. Three approaches to qualitative content analysis.
Qualitative health research.
2005; 15:1277-1288
Johanson R, Newburn M, Macfarlane A. Has the medicalisation of childbirth gone too far?.
BMJ.
2002; 324:892-895
Khodakarami N, Jannesari S. Mothers' knowledge of women's bill of right in pregnancy.
Iran J Med Ethics Hist Med.
2009; 2:51-8
Lariccia F, Pinnelli A. Over medicalization of Birth: A New Risk in Developing Countries.Rome: University of Rome; 2009
MacNee CL, McCabe S. Understanding nursing research: Using research in evidence-based practice.: Lippincott Williams & Wilkins; 2008
Maureen B. Childbirth Practices, Medical Intervention & Women's Autonomy: Safer Childbirth or Bigger Profits?.
Women's Health and Urban Life.
2005; 42:(2)27-43
Mobarakabadi SS, Najmabadi KM, Tabatabaie MG. Ambivalence towards childbirth in a medicalized context: a qualitative inquiry among Iranian mothers.
Iranian Red Crescent Medical Journal.
2015;
Moghasemi S, Vedadhir A, Simbar M. Models for Providing Midwifery Care and its Challenges in the Context of Iran.
Journal of Holistic Nursing and Midwifery.
2018; 28:64-74
Parry DC. Women's lived experiences with pregnancy and midwifery in a medicalized and fetocentric context: six short stories.
Qualitative Inquiry.
2006; 12:459-471
Polit DF, Beck CT. Essentials of nursing research: Appraising evidence for nursing practice.: Lippincott Williams & Wilkins; 2009
Poverty E. Millennium Development Goals. United Nations. 2015;
Rooks JP. The midwifery model of care.
Journal of Nurse-midwifery.
1999; 44:370-374
Sandall J, Soltani H, Gates S, Shennan A, Devane D. Midwife-led continuity models of care compared with other models of care for women during pregnancy, birth and early parenting.
Cochrane Database Syst Rev.
2016; 4
Shaw JC. The medicalization of birth and midwifery as resistance.
Health Care for Women International.
2013; 34:522-536
Smeenk AD, Ten have HA. Medicalization and obstetric care: an analysis of developments in Dutch midwifery.
Medicine, health care and philosophy.
2003; 6
Tabatabaie MG, Moudi Z, Vedadhir A. Home birth and barriers to referring women with obstetric complications to hospitals: a mixed-methods study in Zahedan, southeastern Iran.
Reproductive health.
2012; 9
Torkzahrani S. Commentary: childbirth education in Iran.
The Journal of perinatal education.
2008; 17
Iran, Islamic Republic, Statistic.: UNICEF; 2013
Wagner M. Fish can't see water: the need to humanize birth.
International Journal of Gynecology & Obstetrics.
2001; 75:S25-S37
The marginalisation of midwifery in medicalised pregnancy and childbirth: a qualitative study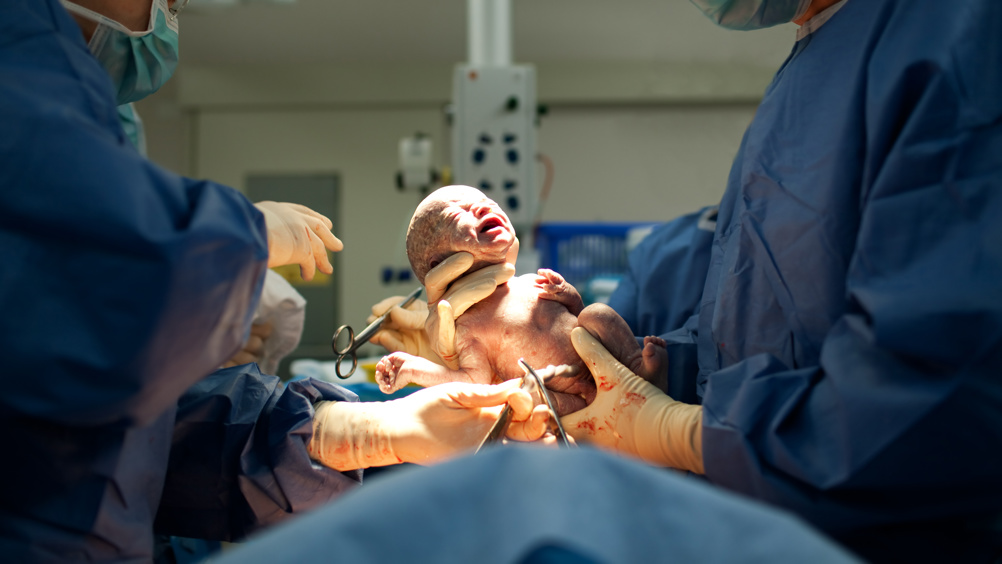 Abstract
Introduction
The role of midwives has changed in providing care for low-risk pregnancies and childbirth. This study explores the perceptions of perinatal care providers and recipients regarding midwifery services.
Methods
This study used a qualitative content analysis approach. Data were collected through 49 semi-structured in-depth interviews, and analysed with qualitative content analysis.
Results
The medicalisation of pregnancy and childbirth has marginalised midwifery. Midwifery, which should be at the heart of all low-risk pregnancies and childbirth, has deteriorated such that it has become disempowered in interdisciplinary relations.
Conclusions
Midwifery is at risk of being totally excluded from low-risk pregnancy care and childbirth.
In many places across the globe, midwives are the first caregivers of pregnant women and parturient (Sandall et al, 2016). Nonetheless, significant differences exist in the organisation of midwifery services, education and roles (Sandall et al, 2016; Enkin et al, 1995), and pregnant women are often faced with different options that render it difficult to identify the best choice (Enkin et al, 1995; Moghasemi et al, 2018). The midwifery model of care and the medical model follow different approaches to pregnancy care provision and childbirth. These approaches can culminate in a complementary outlook that causes favorable midwife–physician interactions. However, important differences exist between the two models, such as differences in philosophy, interactions between provider and pregnant woman, focus in prenatal care, use of childbirth interventions and other facets of care during labor, and the objectives of care (Rooks, 1999; Bryers and Van Teijlingen, 2010).
Register now to continue reading
Thank you for visiting British Journal of Midwifery and reading some of our peer-reviewed resources for midwives. To read more, please register today. You'll enjoy the following great benefits:
What's included
Limited access to our clinical or professional articles

New content and clinical newsletter updates each month